Dynamic Scoring Camp
DATES: JULY 5TH, 2021 – JULY 7TH, 2021
PRICE: $505
GRADES: 4TH-12TH (PLAYERS WILL BE DIVIDED BY AGE & SKILL)
LOCATION: ROGER WILLIAMS UNIVERSITY
CONTACT/DIRECTOR: STEVE GIBBS- sgibbshoopmountain@gmail.com (978)852-5121
-HOOP MOUNTAIN CONFORMS TO ALL HEALTH CODES AND PROTOCOLS
-OVERNIGHT & COMMUTER OPTION
-CAN ATTEND THE JUNIOR AND SENIOR ELITE CAMP AND THE POINT GUARD CAMP
This is the second year we are offering the dynamic scoring camp.  The camp is designed to take a hybrid approach of blending, traditional skills and drills, and implement a new innovative way to teach players thus yield a progression for campers.  During the camp our players will learn when why and how to use different skills, learned from the camp for in game situations.
Throughout the camp players will work on dynamic finishing, full scale read and react options off a variety of on and off ball screens, defensive footwork, and a wide range of scoring options.  Kingswood Oxford boys coach Brad Seamen has been a cutting-edge professional trainer for over eight years will be directing the camp.  Brad plans to incorporate a variety of new technology to allow for full engagement in skill training.  Players will acquire confidence in their basketball skills and increase their basketball I.Q.  Also, we sincerely hope campers use these new methods to train their games.
Features of the Dynamic Scoring Camp
Extensive emphasis on proper footwork
Stress on how to finish at the rim against length
High level ball handling, techniques to constantly stay on the floor
Learning on how to play off the ball
Learn how to compete with athletic and stronger athletes on the offensive end
Concentration on creating mid-range jump shots
Become a superior three-point shooter
Learn how to play multiple positions on the offensive end
Become unguardable versus man-to-man defense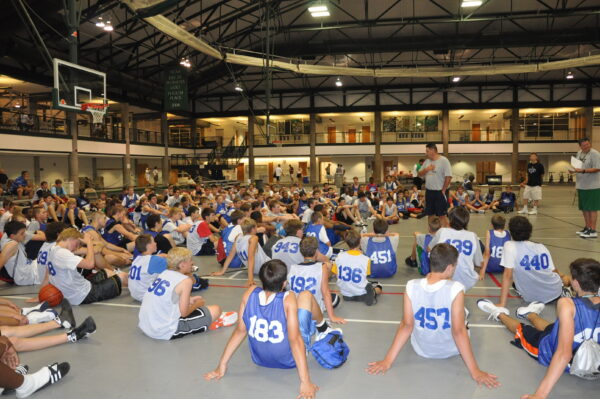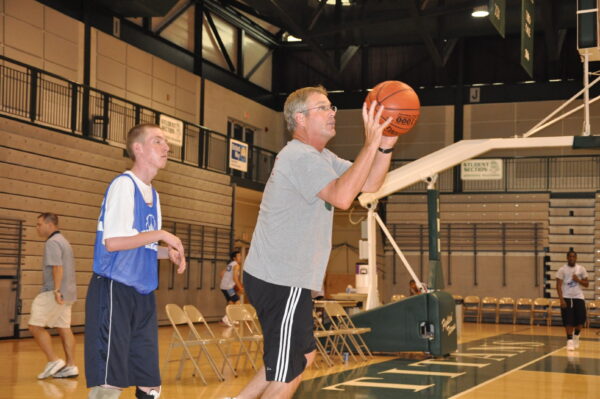 Typical Schedule
7:00 Wake Up
7:30 Breakfast
8:00 Optional one-on-one training
8:30 Attendance
8:45 Dynamic Stretching
9:00 Drills to become Efficient
9:45 Drills to create space to shoot mid-range shots
10:15 Film break down
10:45 Canteen Break
11:00 Three-on-three games
11:30 Drills for open court play
12:15 Lunch
12:45 Optional one-on-one training
1:15 Attendance
1:30 Dynamic Stretching
1:45 Drills to get open
2:30 Two-man offensive basketball
3:15 Five-on-five games
4:15 Canteen Break
4:30 Film breakdown
5:00 One-on-one Play
5:30 Dinner
6:00 Optional one-on-one training
6:30 Attendance
6:45 Dynamic Stretching
7:00 Shooting Stations
8:00 Five-on-five game
9:00 Optional one-on-one training and free gym
10:00 Return to dorm
10:30 Lights out
Attending the Hoop Mountain Dynamic Scoring camp last year exposed me to a new way of learning the game.  After the camp I couldn't wait to return home to implement what I learned at camp into my training regiment.
-Bill Spencer, Former Hoop Mountain Camper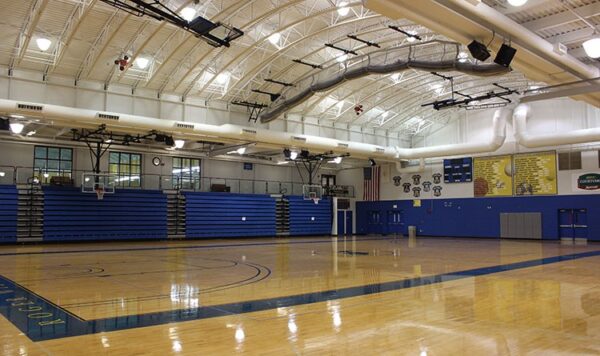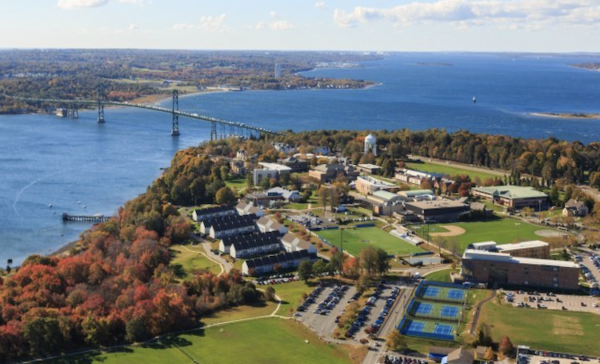 Roger Williams University – Bristol Rhode Island
Roger Williams University is conveniently located just 90 minutes from the Greater Boston area and the Greater Hartford area.  Families love to drop off their children at camp at R.W.U while vacationing at one of the most popular oceanside resort towns in the country, at Newport RI.  R.W.U is located minutes away from Newport during the day you can watch your children at camp or vacation at the Newport beach.  Roger Williams University provides a very safe and healthy environment for your children.  At Hoop Mountain we conform to all the local state health standards and rules.  Campers are supervised around the clock; campers are not allowed to roam the campus on their own.  As a camp we walk together from the dorms, to the dining hall and to the athletic center.  Camp director Steve Gibbs also serves as the dorm director and resides in the dorm, with his dorm staff and campers.  Roger Williams University dining hall staff cater to any campers' requests.  Any specific food requests the R.W.U dining hall staff can satisfy. Ranked annually as one of the top ten dinning services in the country.  Campers have serval stations such as Barbecue, Italian, cold subs, salad bar and Mexican to choose from.  The servings are unlimited to all of the campers.
The dorms on the campus are located just a few minutes walking distance from the dining hall and athletic center.  The dorm rooms accommodate two campers.  Campers can request roommates up until one week prior to the start of camp.  All roommates request is honored provided they are submitted one week prior to the start of camp. All campers will need to fill out this waiver form.